The Ship (Free Template For a 3D Pen)
The Ship (Free Template For a 3D Pen)
Go to the "Attachments" tab to download the stencil for a 3D pen (located under the stencil image)
Stencil for 3D pen "Ship."
Go to the "Attachments" tab to download the stencil for the 3D pen.
If you liked the stencil, please leave a comment or express your idea for the next templates and video.
Follow us on social networks to keep abreast of the latest news and videos.
You can share your ideas, stencils, life hacks, experiences on "Blog". Write in any language, and we will translate your post.
Sign up and join our community.
For drawing we need
3D Pen
Approx. 10 m of plastic (PLA or ABS)
Stencil
Masking tape or tracing paper (optional)
A box from Kinder Surprise or another similar item fits in shape.
Preparation for drawing 3D pen
Download the stencil and print it. 
Place a transparent tracing paper on top of the stencil or paste over it with masking tape to prevent sticking paper to the product.
Prepare the plastic of the required colors.
Connect the 3D pen to the power supply and set the temperature according to the selected type of plastic
Step-by-step tutorial "How to draw a ship with a 3D pen."
Step 1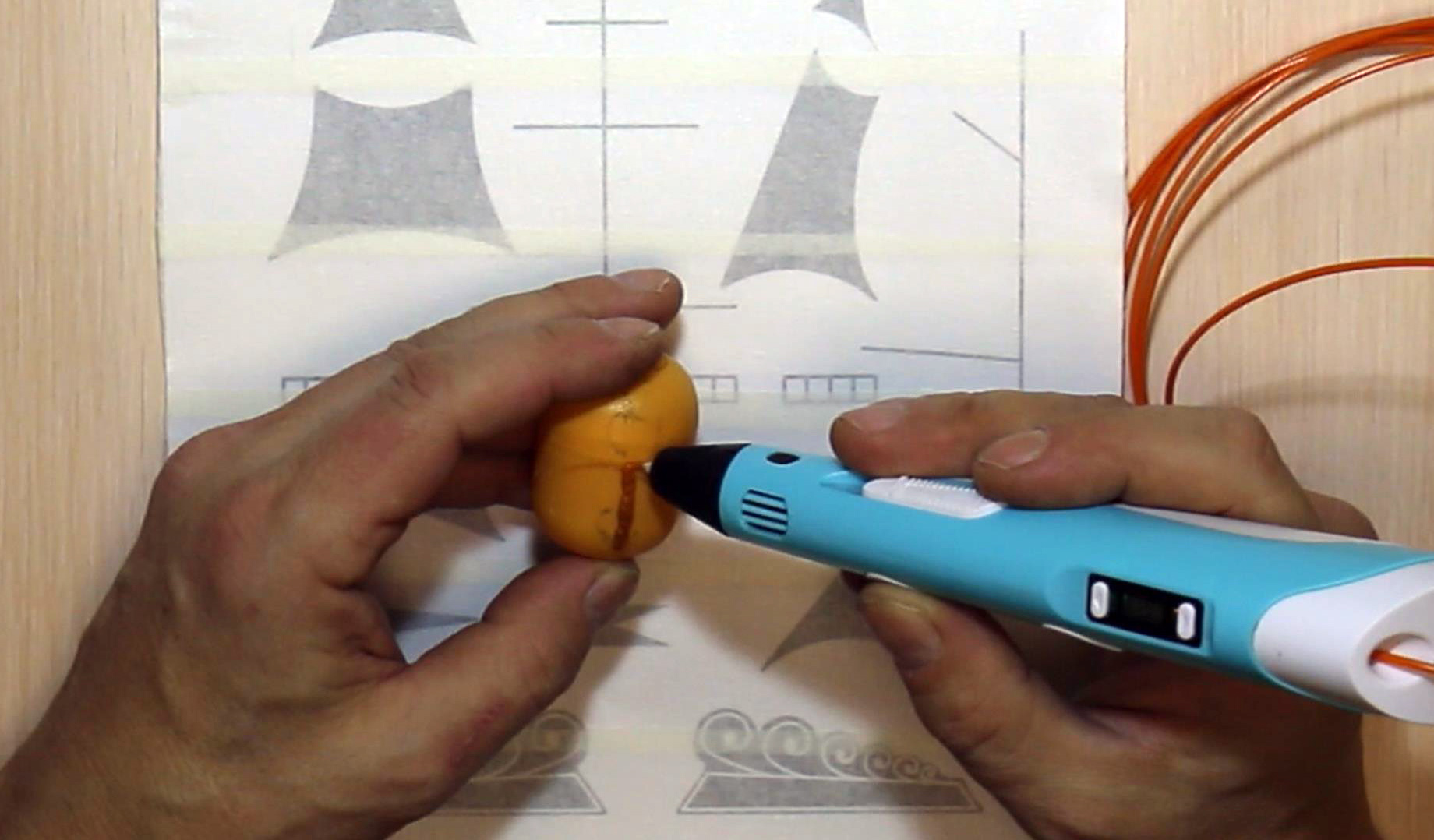 To form the hull of a ship, we need a box from Kinder Surprise or any other object that is suitable in shape. Draw half the body along its long part with a 3D pen.
Step 2
After tracing the hull of the boat, carefully remove the auxiliary box from it. Temporarily set the frame aside.
Step 3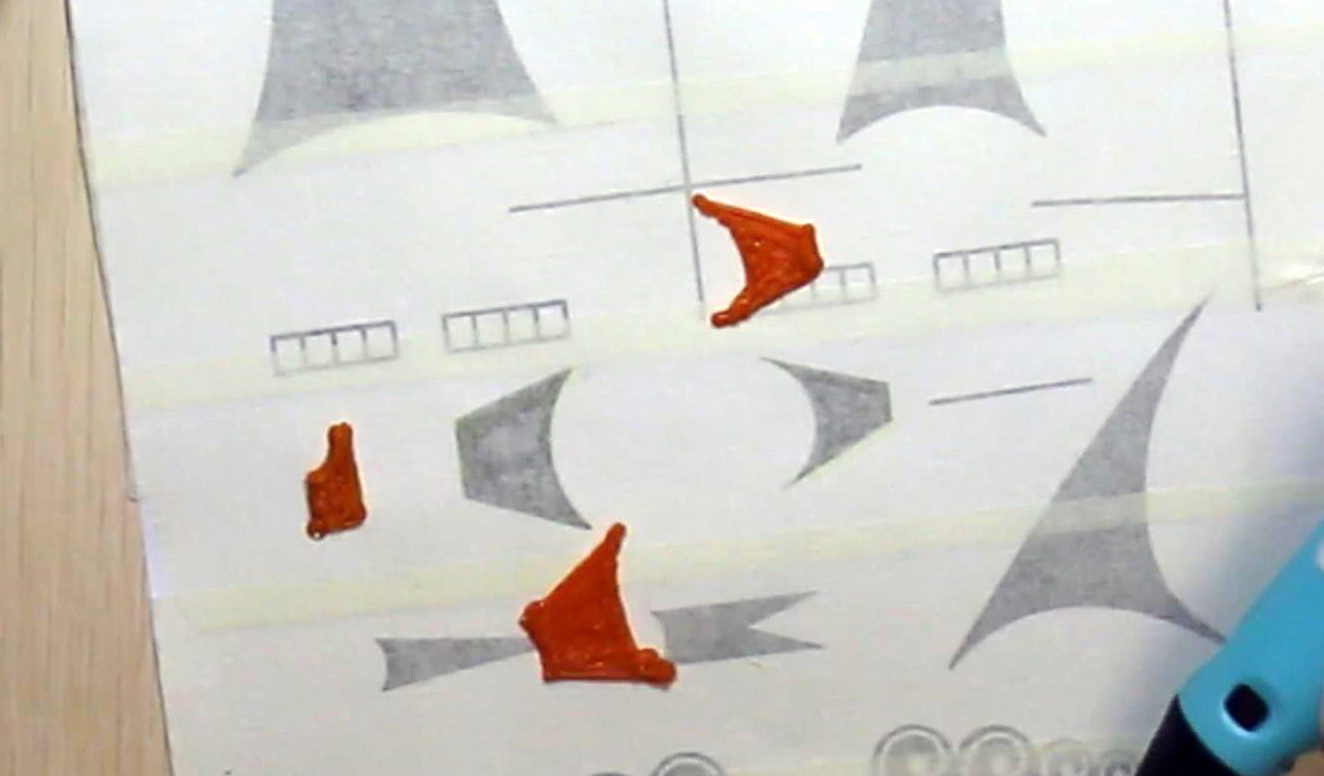 Using a stencil, circle the stern and bow of the ship, as well as the rudder feather.
Step 4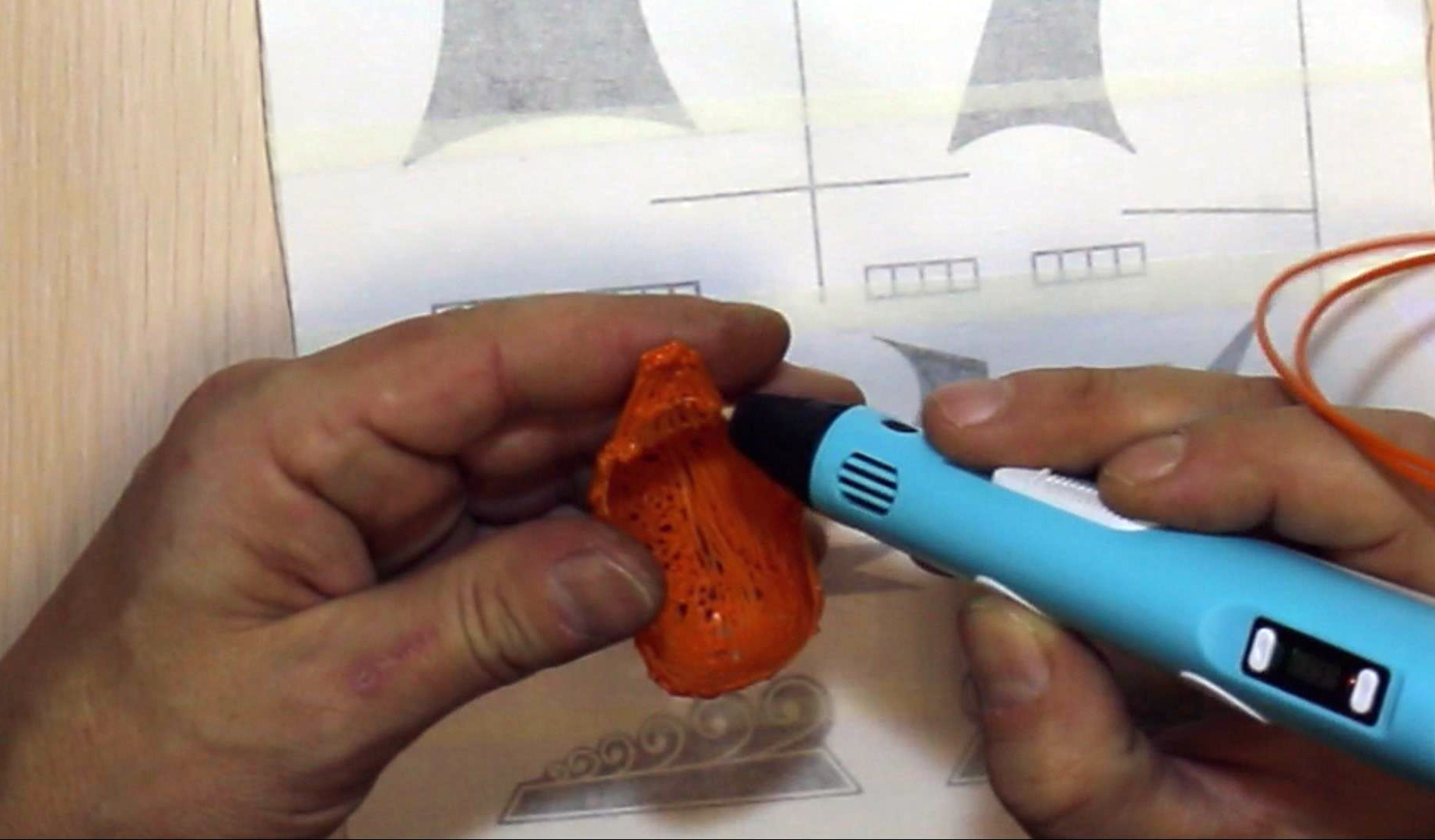 Attach the drawn parts to the hull of the boat with a 3D pen.
Step 5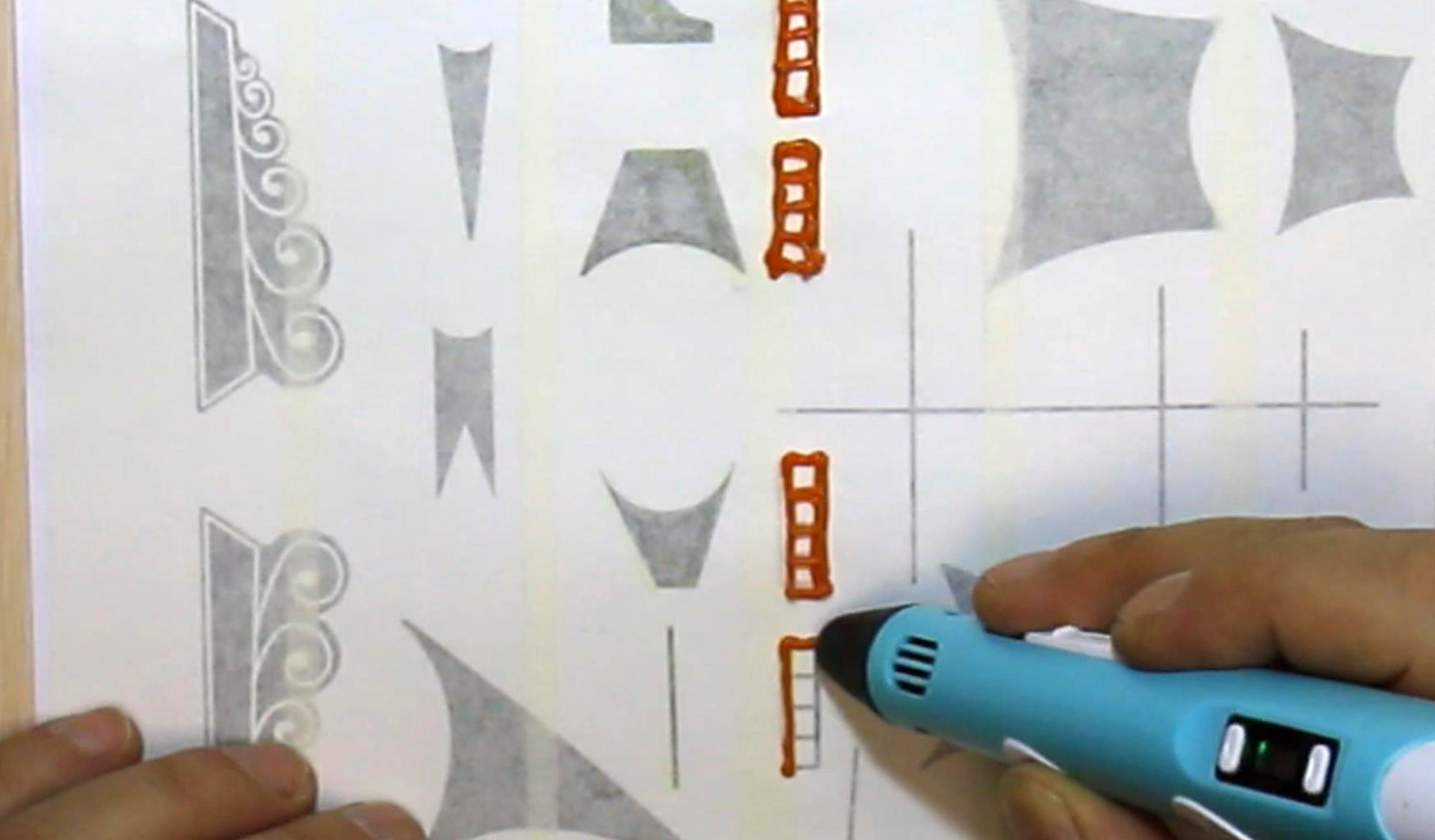 Circle the sides of the boat and attach them to the hull.
Step 6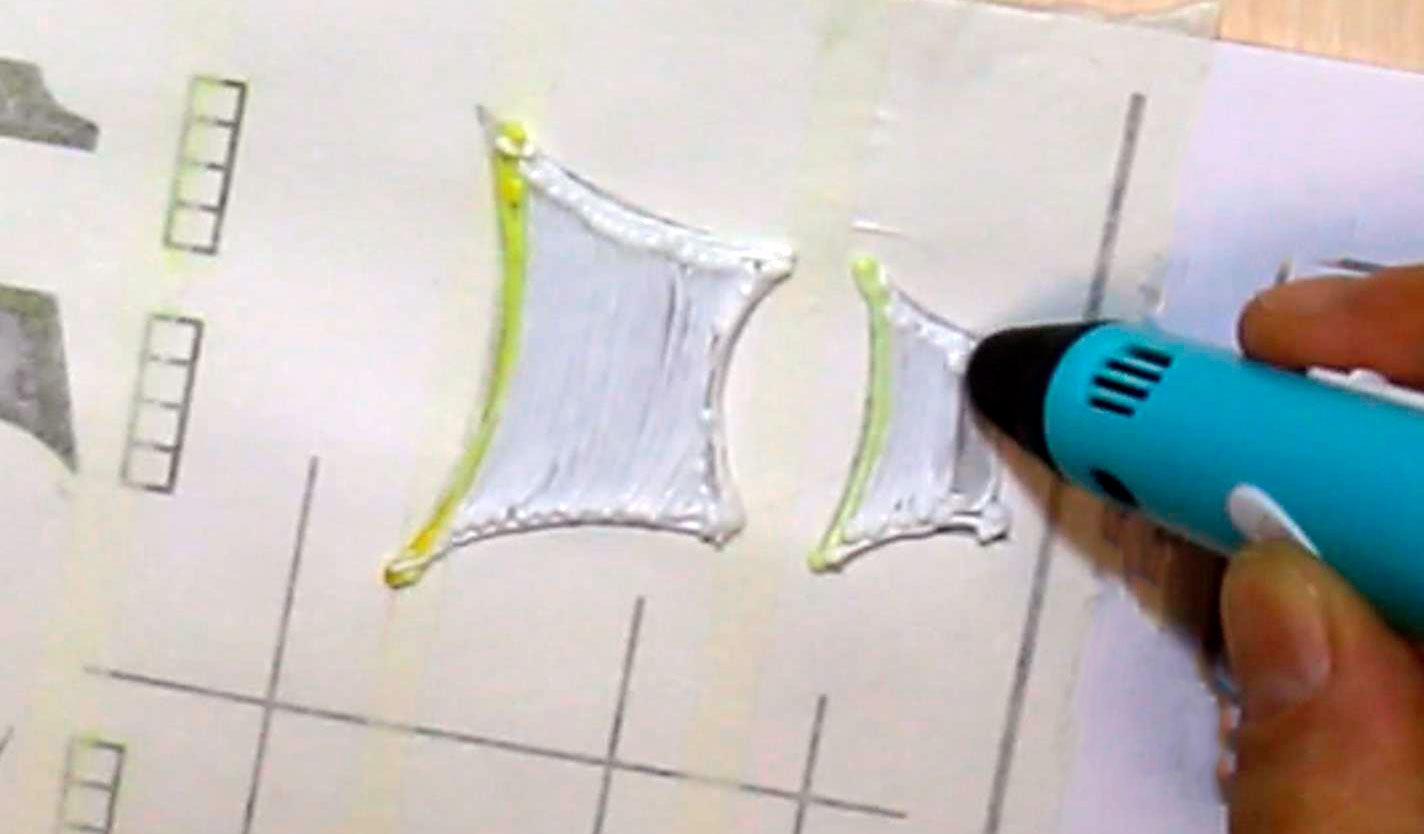 Change the color of the plastic and draw over the sails
Step 7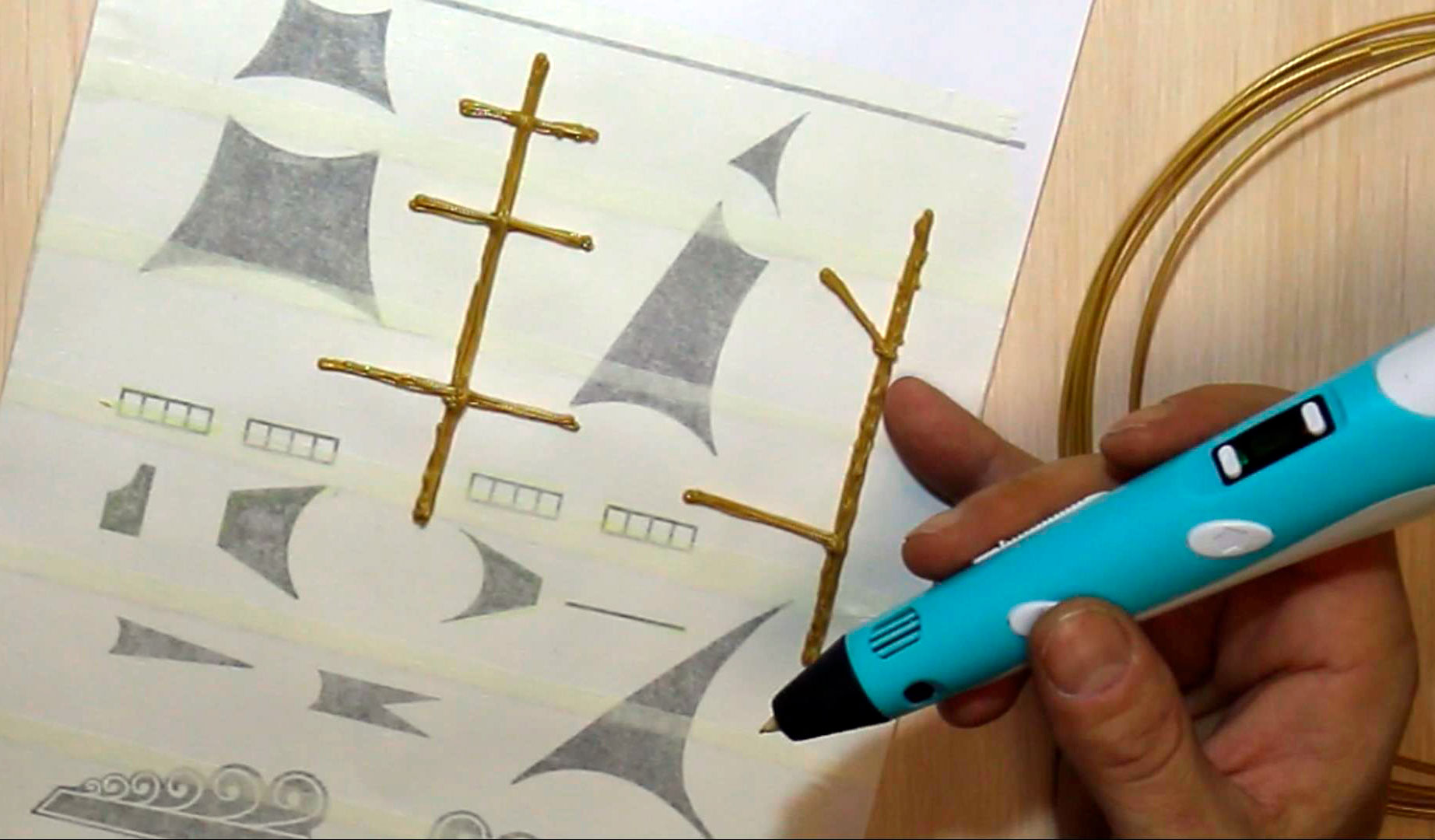 Draw the mast
Step 8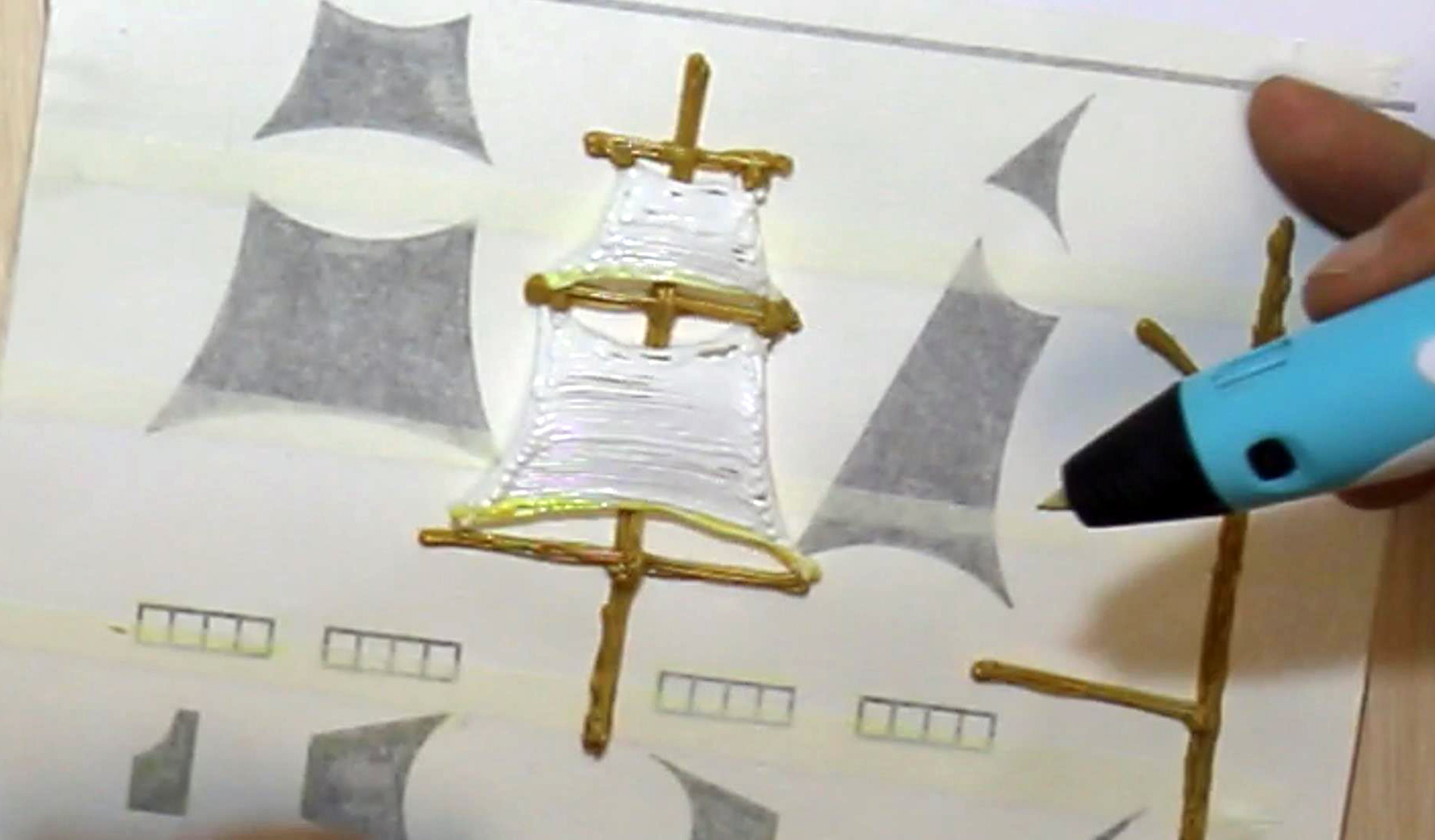 Attach the sails to the pole directly on the stencil
Step 9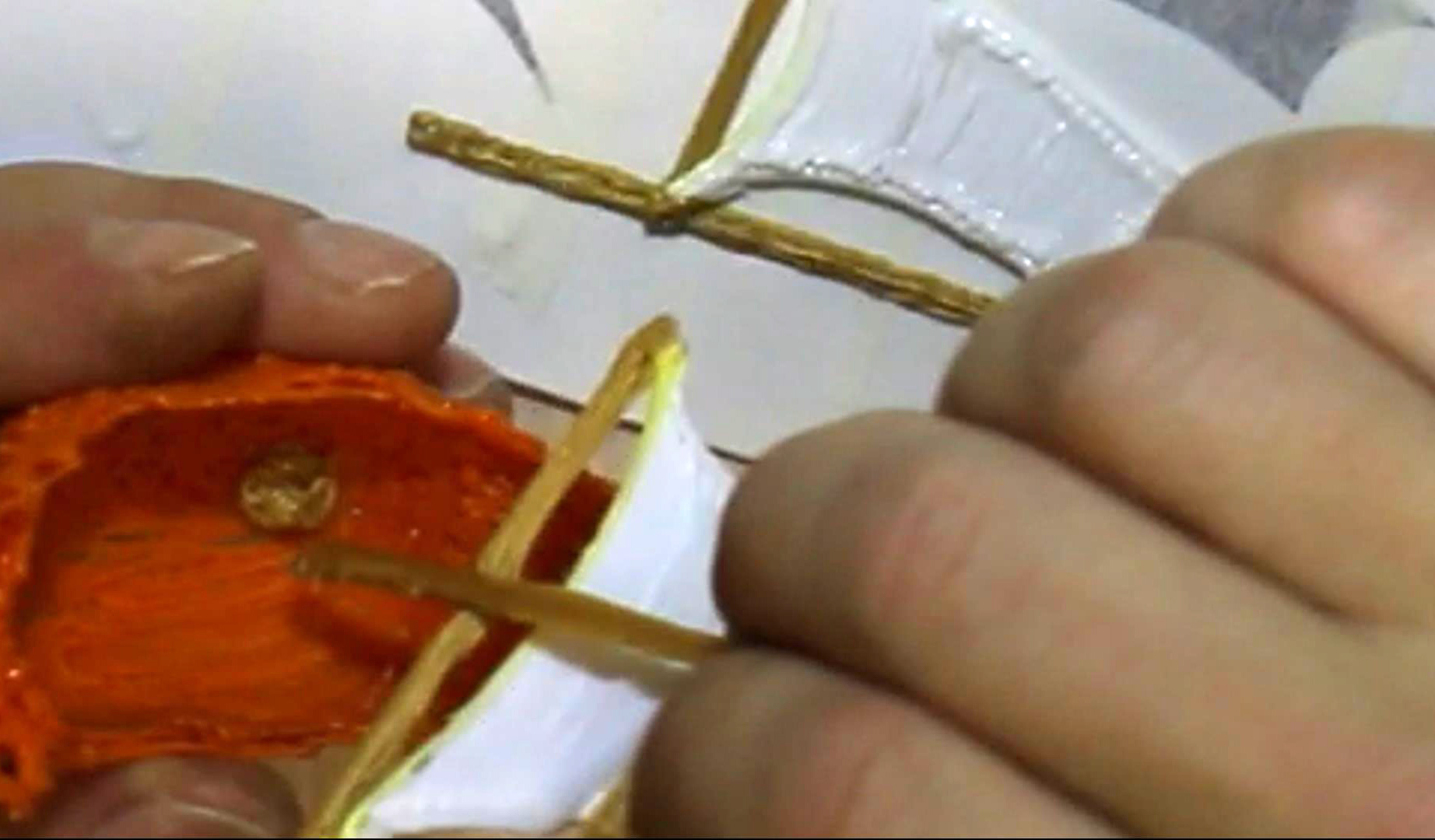 Inside of the hull, draw a bold "blot" with a 3D pen and until it has time to hardened, install a mast with a sail. Repeat for the second mast. Install a bowsprit on the bow of the ship and fix the last sail on it.
Step 10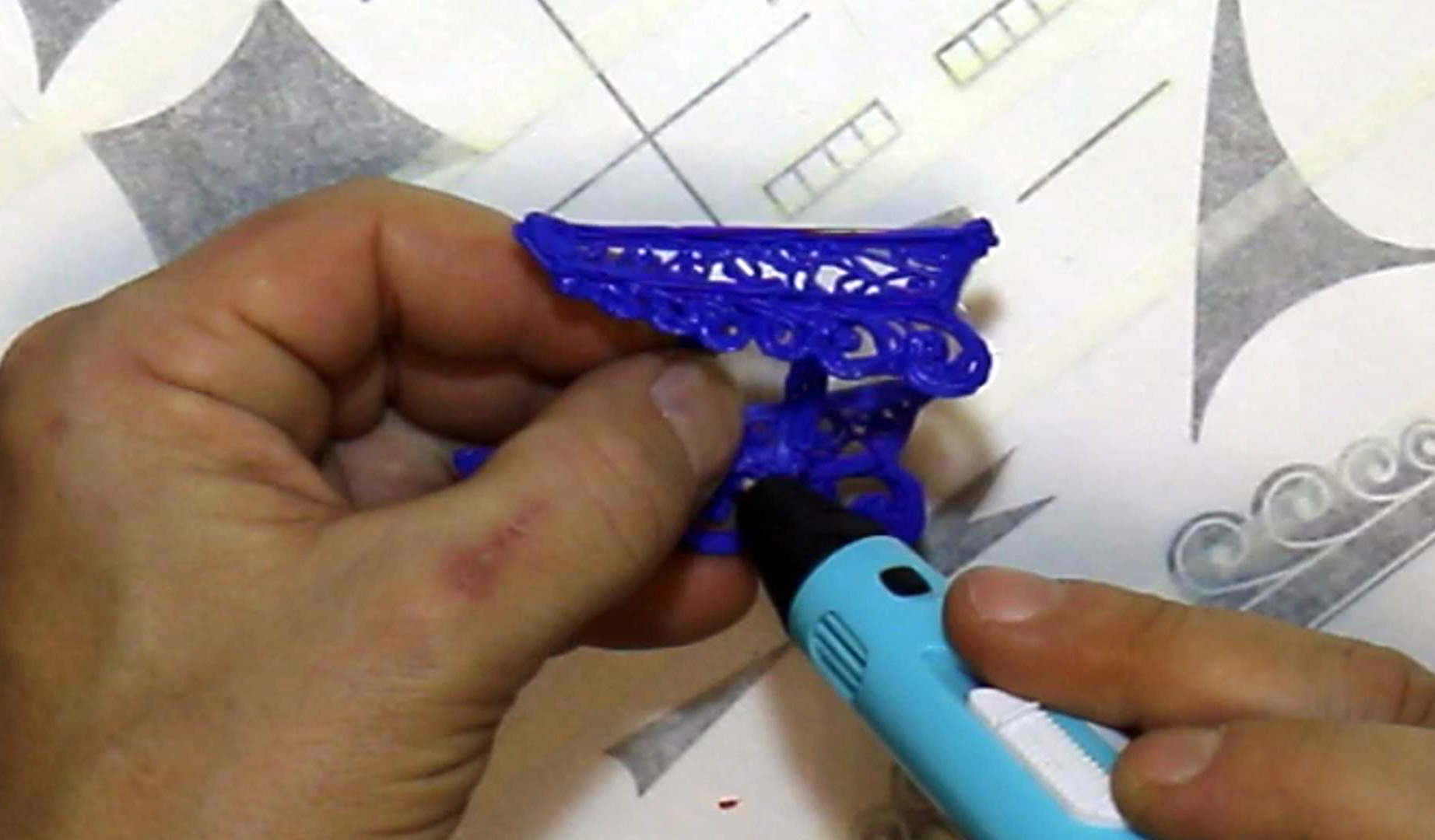 Draw two parts of the stand on the stencil and connect them with lines between each other. The distance between the elements of the position should correspond to the size of your boat
Rated
5.00
on the scale
1
-
5
based on
1
customer reviews